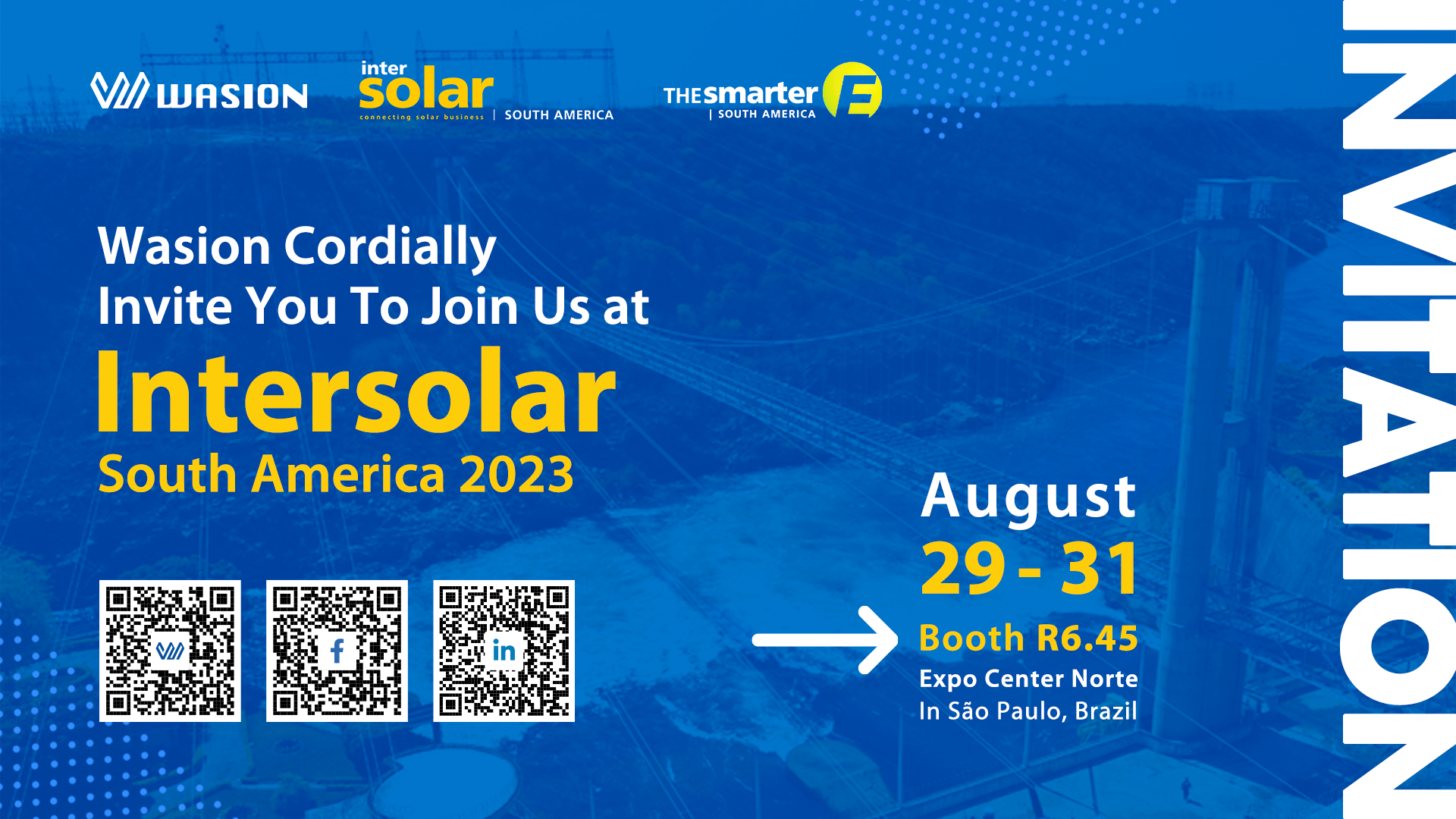 Date: August 29 to 31, 2023
Venue: Expo Center Norte in São Paulo, Brazil
Wasion Holdings Limited is participating in the upcoming Intersolar South America 2023, which will take place from August 29 to 31, 2023, at the Expo Center Norte in São Paulo, Brazil.
Intersolar South America is Latin America's largest exhibition and conference for the solar industry, focusing on photovoltaics, PV production and solar thermal technologies. At the accompanying Intersolar South America Conference, renowned experts shed light on hot topics in the industry.
As a leading provider in Smart Energy Metering, Intelligent Power Distribution and Energy Efficiency Management, and Smart Utilities, our portfolio covers various energy storage products, energy metering products, smart energy, and system solutions. We're thrilled to have the opportunity to showcase our innovative solutions for Residential Energy Storage Systems, I&C Energy Storage, Solar Storage Charging Swapping and Advanced Metering Infrastructure at Booth R6.45 in Pavilhão Vermelho (Pavilion Red) in the exhibition area.
As Intersolar South America 2023 approaches, we are honored to extend a warm invitation for your visit. This occasion will allow us to engage in meaningful discussions and knowledge exchange between our companies, fostering deeper cooperation and exploring potential synergies for industry advancement.
Don't forget to connect with us at our booth and learn how our solutions can help you achieve your energy goals. For more information and to register, visit intersolar.net.br and follow us on LinkedIn for the latest updates from Wasion and the energy industry.
See you in São Paulo!