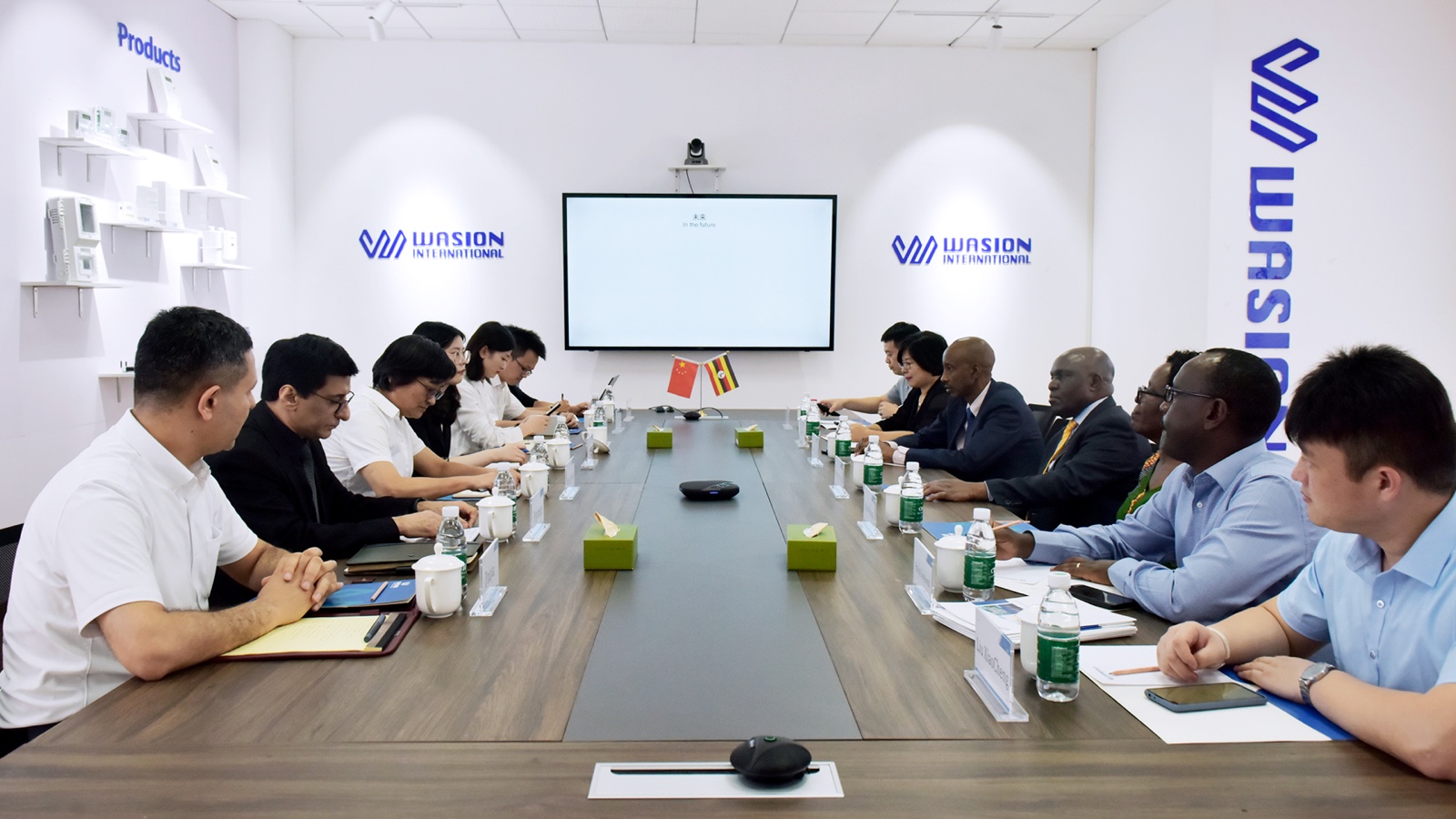 On the afternoon of June 7th, 2021, the Ugandan Ambassador to China, Mr. Chrispus Kiyonga, and his wife and delegation, accompanied by Ms. Li Weimin, Director of Foreign Science and Technology Exchange Center of Changsha High-tech Zone and other leaders, visited Wasion International. Participating in the reception and panel discussion were Ms. Zheng Xiaoping, Director of Wasion Holdings, Mr. Payman Atashian and Ms. Li Ting, Directors and Vice Presidents of Wasion International, and other leaders of WI.
Ambassador Chrispus Kiyonga and his delegation visited the company's exhibition hall and production line, and learned in detail about the development history of Wasion, its overseas markets layout, main products, cutting-edge technologies, etc. Mr. ambassador gave full acknowledgment and high evaluation of the achievements of Wasion.
In the following panel discussion, Ms. Zheng Xiaoping again extended a warm welcome to the Ambassador and his delegation. The two sides had a thorough exchange of views on the cooperation between Wasion and Uganda in the fields of power and energy sectors.
Uganda is known as the "Pearl of Africa". Ambassador Chrispus Kiyonga extended his expectation to future close dialogues and partnerships with Wasion International, to expand cooperation channels and to achieve win-win development for both sides.