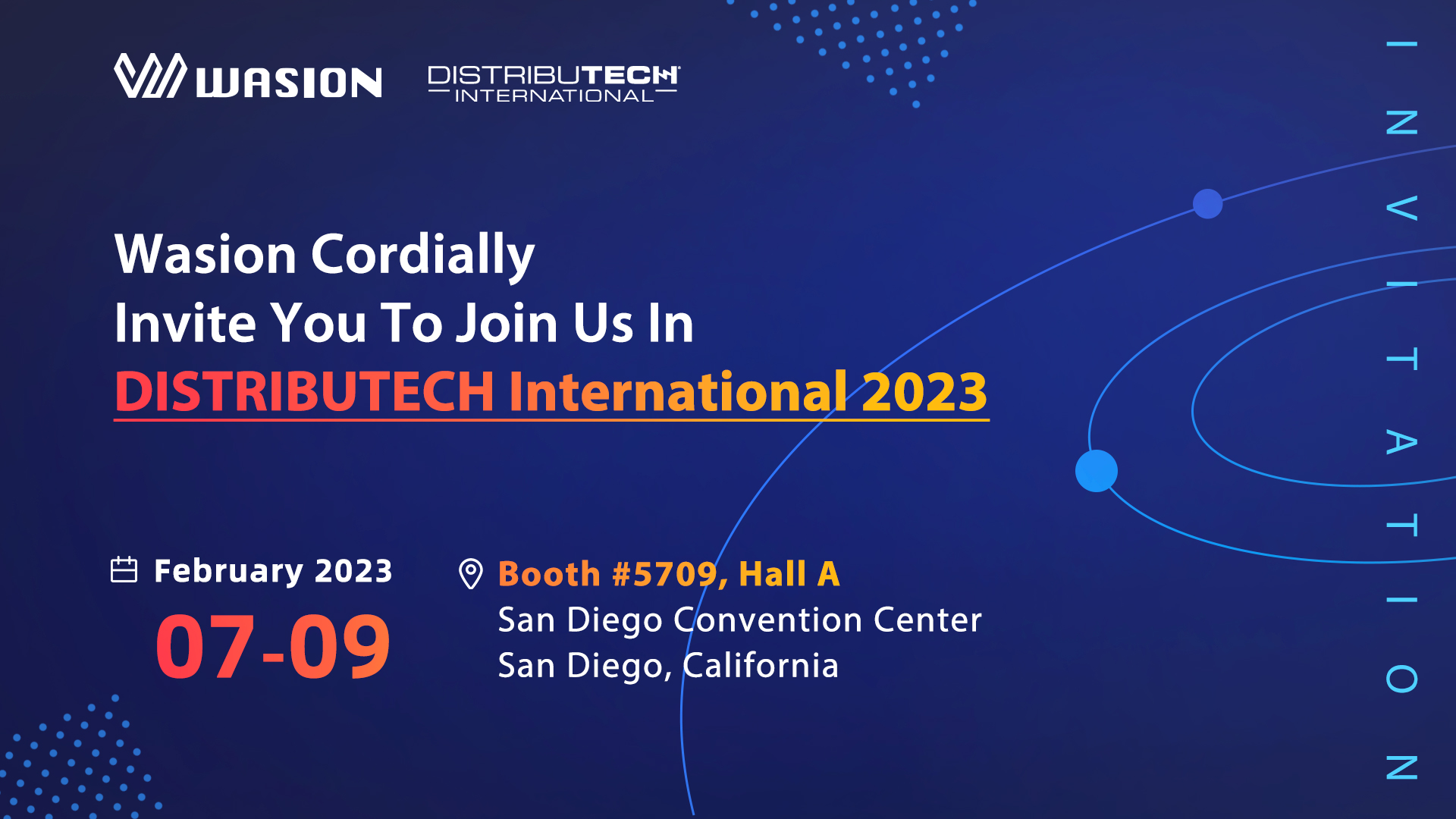 Date: February 7 - February 9, 2023
Venue: San Diego Convention Center, San Diego, CA
Wasion Holdings Limited will be exhibiting in DistribuTECH 2023 at San Diego Convention Center in San Diego, California February 7-9, 2023. DistribuTECH International is the leading annual transmission and distribution event for utilities, technology providers, and industry leaders.
The exhibition will address technologies used to move electricity from the power plant through the transmission and distribution systems to the meter and inside home or business. Wasion will be showcasing our latest technologies, solutions and innovations in Electrical Distribution Networks and Energy Management Systems such as Smart Grid, Smart Metering, Smart Prepaid Systems, Energy Storage, and much more.
Our partnerships with leading providers in the industry are making it easier than ever for utilities of all sizes, populations and locations to Increase Assurance Revenue by Better Managing their Energy and ensure the greatest efficiency for end users.
Join us for FREE and visit us at Booth #5709 in DistribuTECH 2023 where you can witness the most up-to-date technologies.
Find out more about DistribuTECH 2023.