Cluster Metering Solutions
Cluster metering is a highly tamper-proof and smart metering solution for urban and high-density areas.
Wasion Cluster Metering Solution which consists of an enclosure, including 3 to 15 units of plug-in type single-phase meter and a telecommunication modem, and customized system software is well adopted by utilities all around the world.
This solution is based on the " Revenue protection" concept and offers utilities ultimate Anti-tamper functions and other features and services.
Key Benefits
• Quick Installation and Easy operation
• Highly Tamper-proof
• Cost Saving
• Multiple Remote Control Options
• Per Request Customization
Send inquiry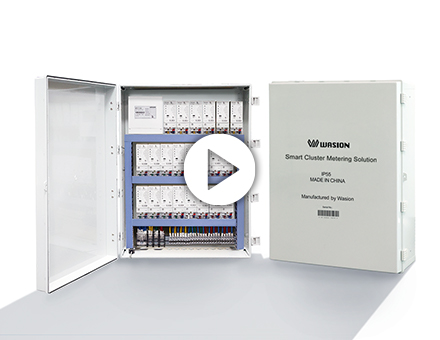 To receive information and updates delivered to your inbox.

Address: No.468 Tongzipo Road, High Technology Industrial Development Zone, Changsha, Hunan, P.R.China
CONTACT
Tel: +86-0731-88619888
Email: marketing@wasion.com
View address on Google Maps
Get in touch
Copyright ©2023 Wasion International All Rights Reserved
Wasion uses cookies to enable you to make the best possible use of our website and to continuously improve our website.
Accept