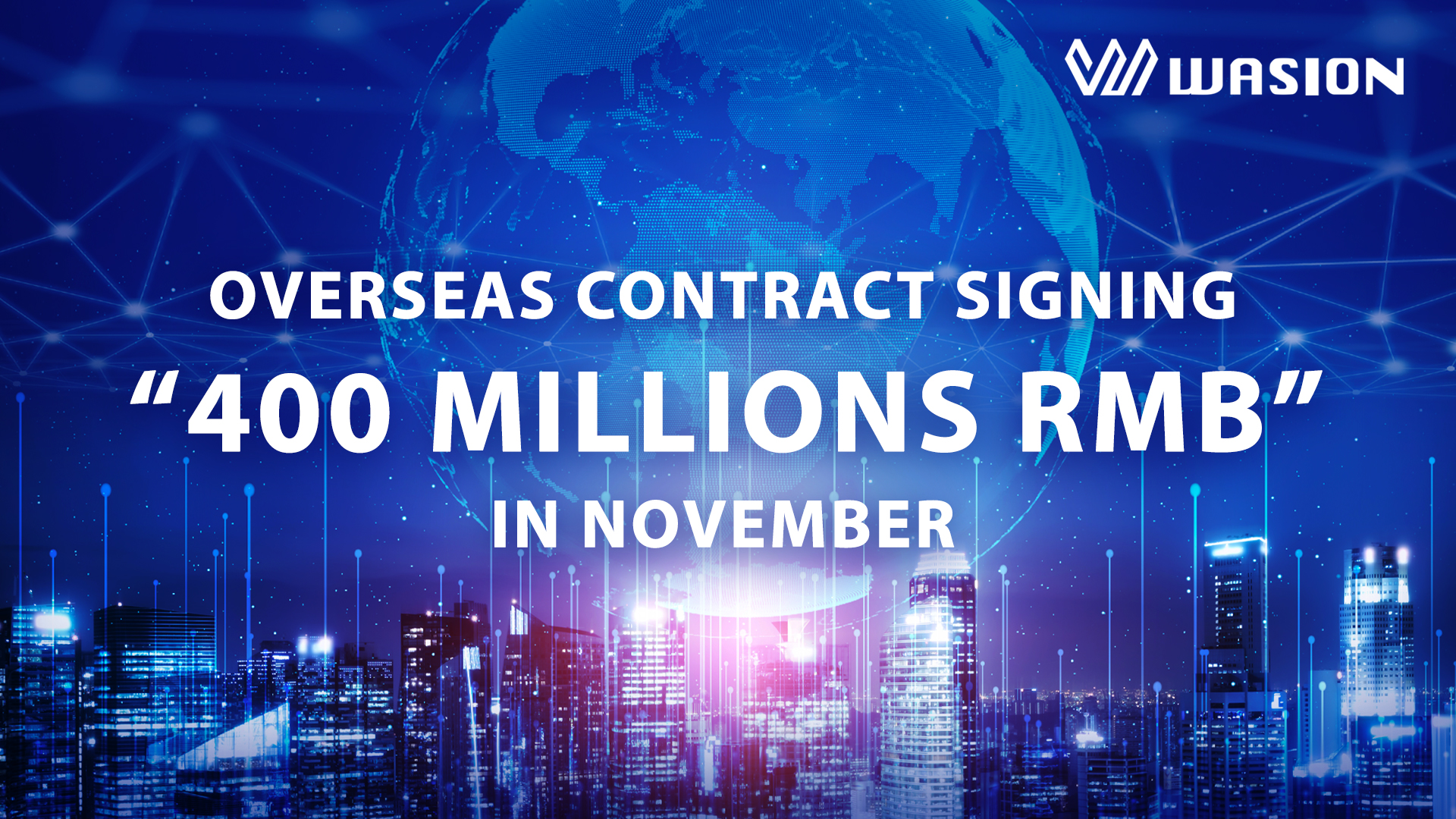 In November 2022, Wasion International's overseas subsidiaries signed smart meter supply contracts with customers. Wasion Mexico, Wasion Brazil, and the Joint Venture Company in Tanzania signed contracts with a total value of 400 million RMB.
With high-quality products and services, solid and efficient work style and a good corporate reputation, Wasion stands out from many competitors, which is another affirmation of the Wasion brand.
In the future, Wasion will continue to uphold the corporate tenet of "Perfect work with passion, and success achieved with integrity", take R&D and innovation as the driving force of the enterprise, bring high-quality products and services to our customers, and strive to become a global expert in energy metering and energy efficiency management.
About Wasion International
Wasion International, as an overseas trade and marketing platform company, relies on the efficient comprehensive energy solutions of Wasion Holdings, serving the global energy supply industries including power, water, gas, and heat; industrial and commercial users such as large-scale public construction, petroleum and petrochemical, and transportation; and residential users. It focuses on global energy Internet, smart cities (including smart water, smart gas, smart heat, and smart security), and big data services to build a full chain of overseas trade.
Join us: en.wasion.com.