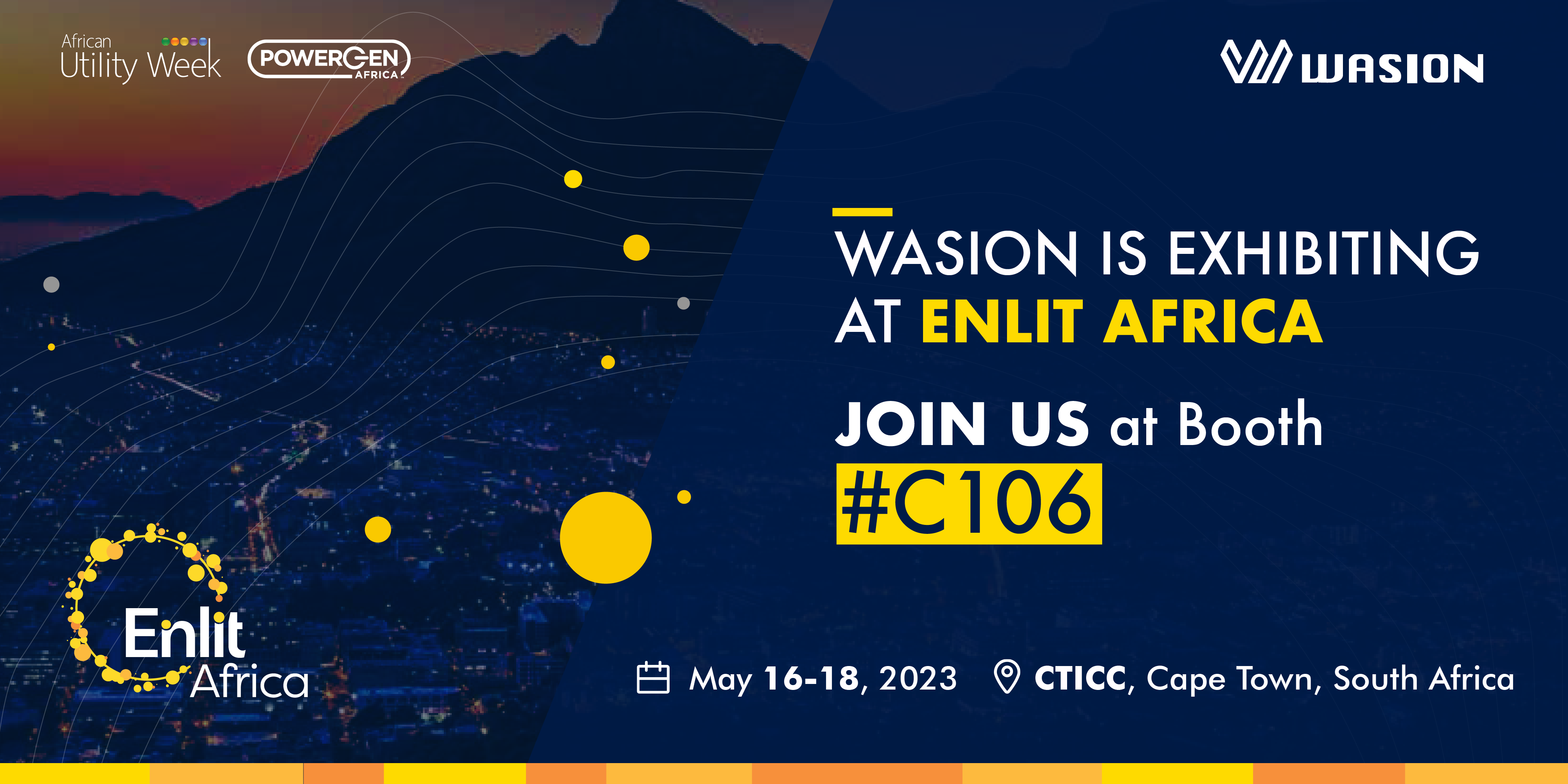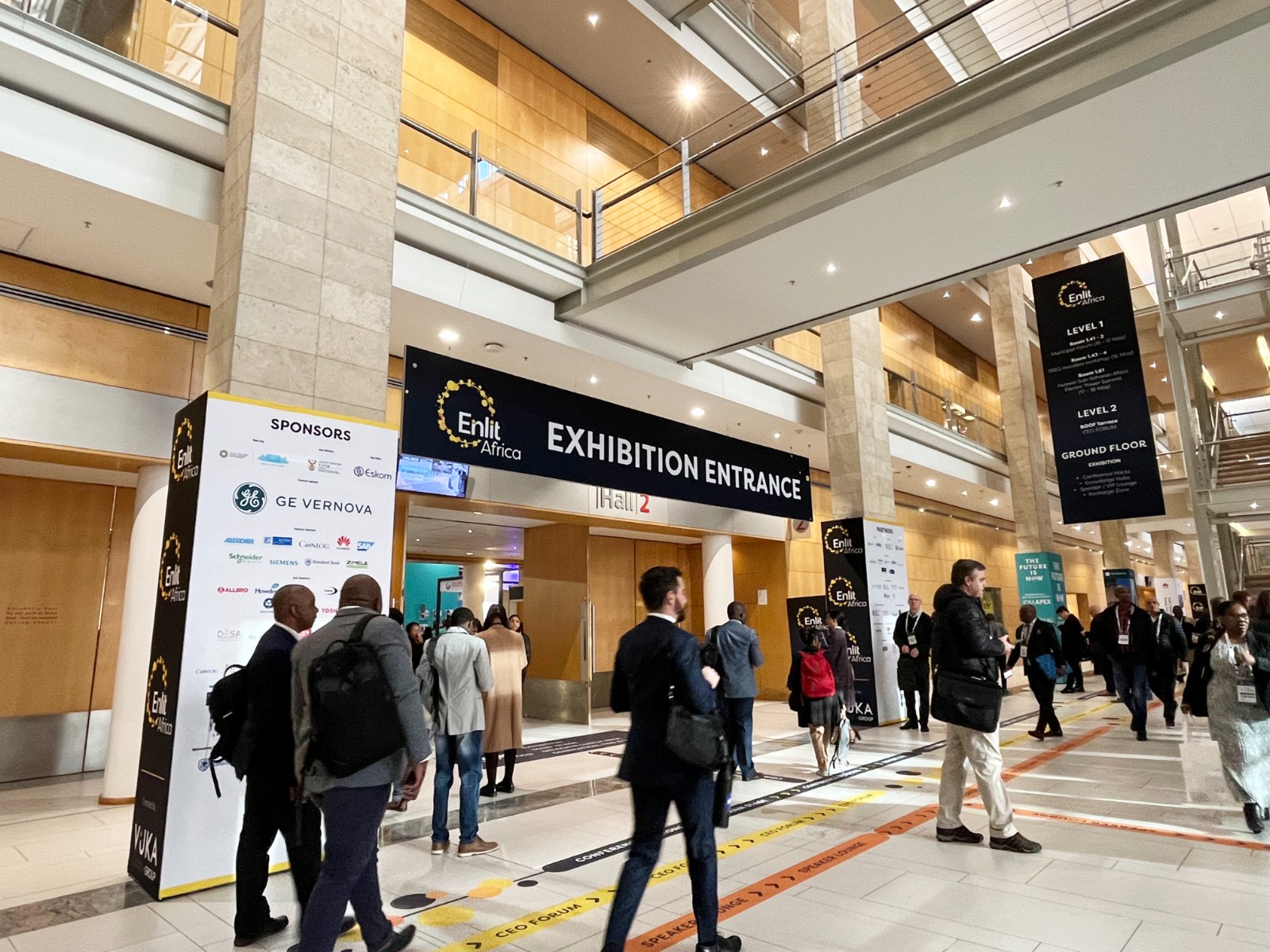 The highly anticipated Enlit Africa 2023 has kicked off in CTICC, Cape Town, South Africa, on May 15, 2023. The exhibition has attracted industry leaders, government officials, and energy companies from across the globe, with over 6000+ professional attendees and more than 260+ leading companies in the energy industry expected to gather in South Africa to share this grand event. As a critical participant in this energy event, the leading IoT solution provider and operation service provider in the field of smart energy metering, intelligent electricity distribution and energy efficiency management, and smart utilities in China, Wasion Holdings Limited, has made a strong presence at Enlit Africa 2023, aiming to inject new energy into the African energy market.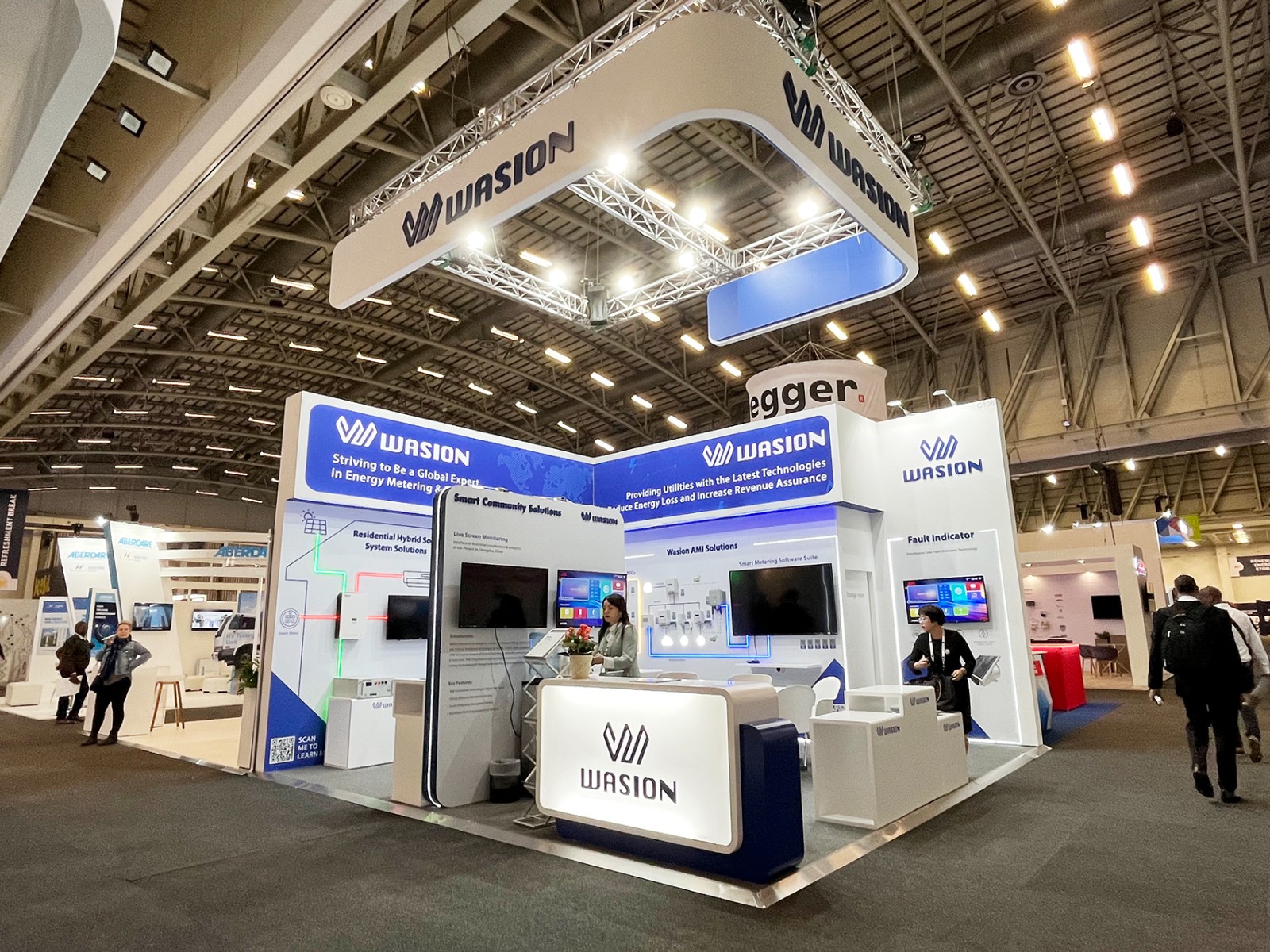 With international design language and features a high-tech immersive display, Wasion's booth showcases products, technical solutions, and the latest "integrated solar and storage" new energy solutions, including Advanced Metering Infrastructure (AMI) Solutions, Intelligent Power Distribution and I&C Energy Storage Systems, Residential Hybrid Solar System Solutions, Smart Water Metering Solutions, and Smart Community Solutions, for fundamental livelihood issues such as water and electricity consumption in Africa. Let's take a look at Wasion's latest product lineup at this exhibition.
AMI Solutions
Wasion's AMI solution is a complete power network processing system designed for the measurement, data collection, storage, analysis, and utilization of user energy information. It comprises smart meters, application systems located in data centers, and connected communication networks. The AMI solution aims to support large-scale metering systems, covering applications such as MV/LV distribution, industrial and commercial areas, industrial parks, and residential buildings.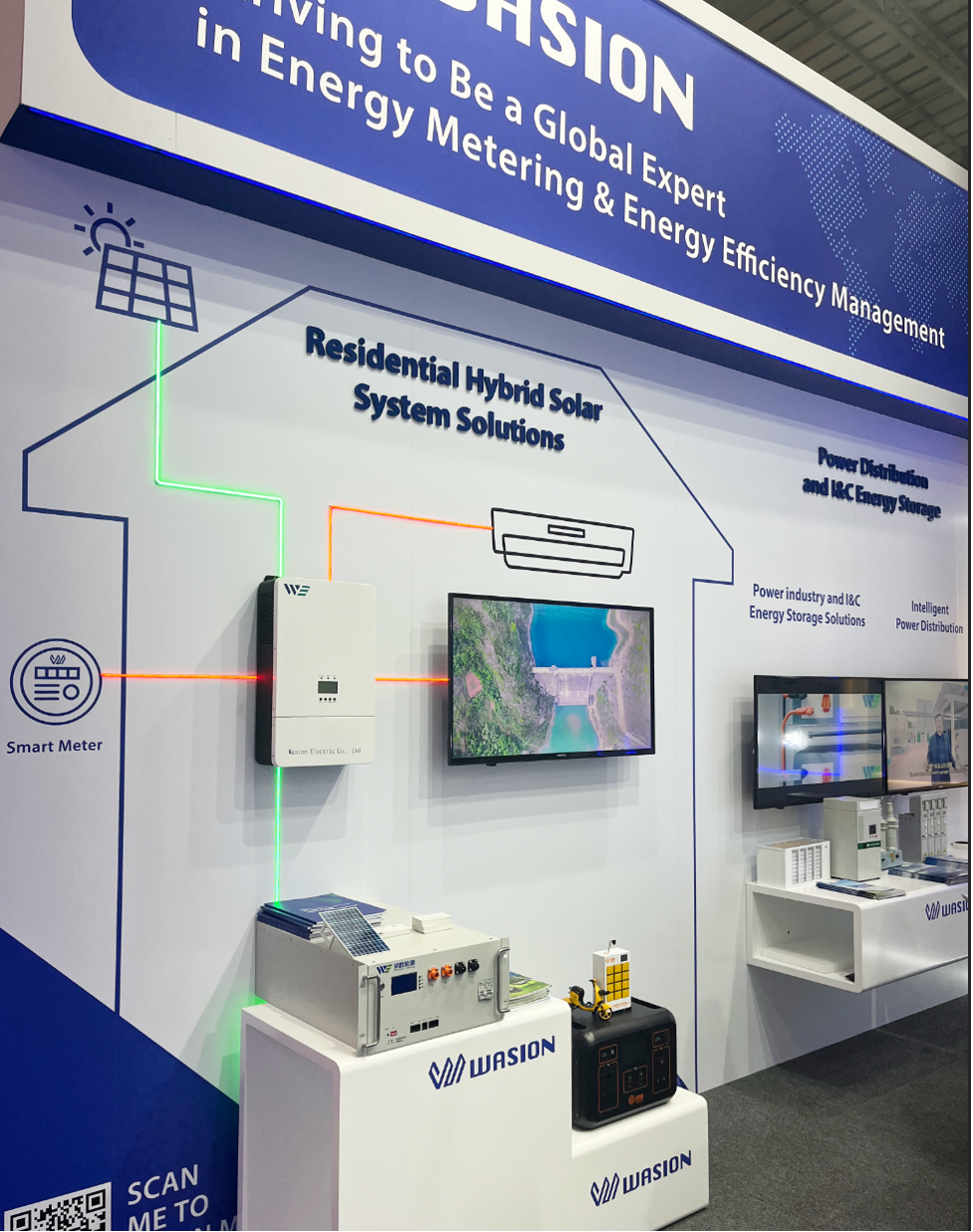 Power distribution, I & C Energy Storage, Residential Solar System Solutions

Based on customer needs, Wasion's new energy solutions focus on micro photovoltaic power generation solutions and integrated solar and household storage. These core solutions are promoted at the exhibition to showcase the comprehensive application of new energy, presenting integrated solutions and the latest energy storage products to African users. It includes residential energy storage inverters and battery packs for individual users, commercial and industrial energy storage solutions, modular energy storage products, power generation-side energy storage solutions, and modular products, as well as portable energy storage solutions and products for household travel.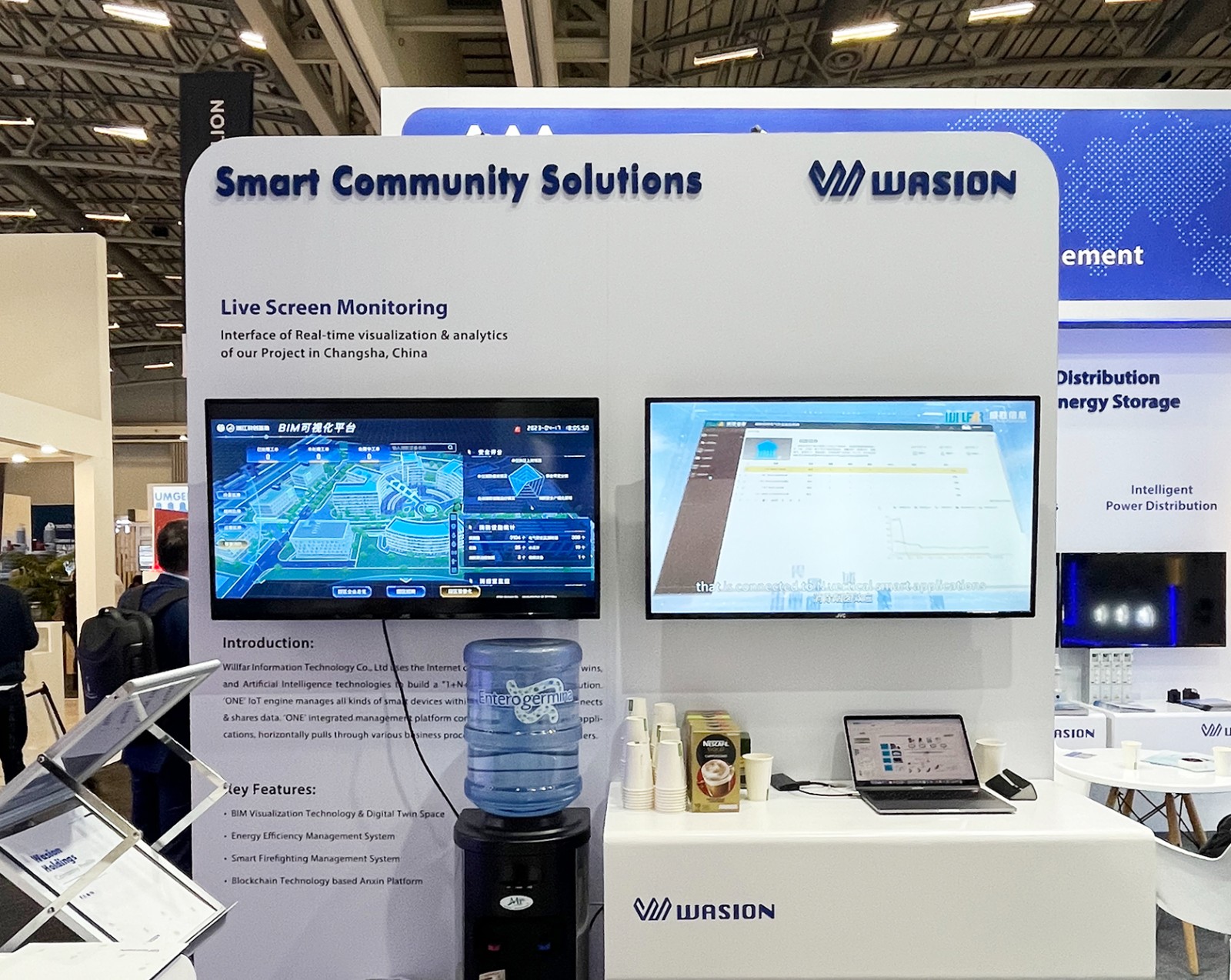 Smart Community Solutions
Wasion uses the Internet of Things, Big Data, Digital Twins, and Artificial Intelligence technologies to build a "1+N+1" Smart Community Solution. 'ONE' IoT engine manages all kinds of intelligent devices within the community, interconnects & shares data. 'ONE' integrated management platform connects to 'N' vertical smart applications, horizontally pulls through various business processes and breaks down barriers.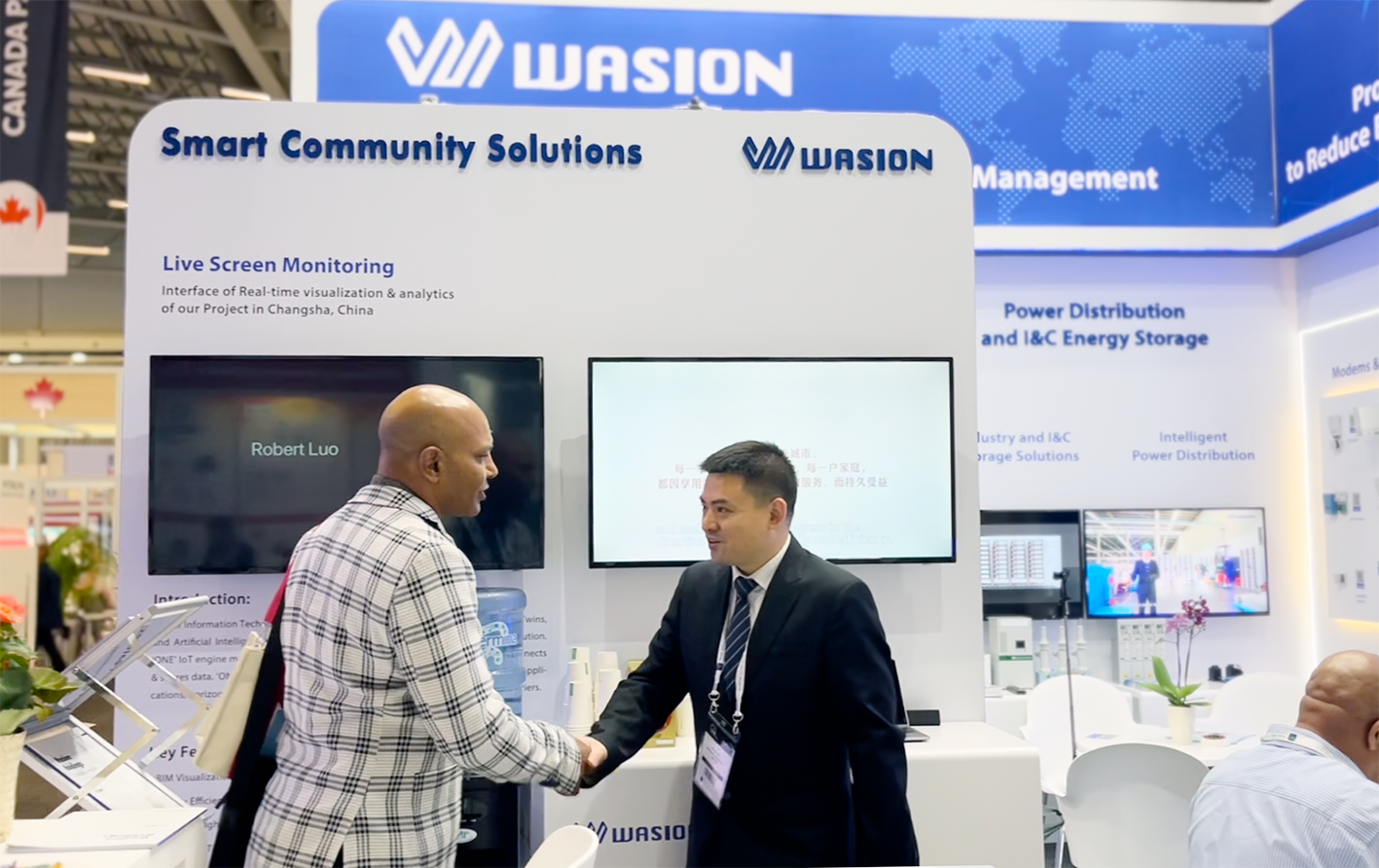 "We extend a warm invitation to all Enlit Africa attendees to visit Wasion's booth and explore the future of smart energy solutions," said Mr. Bokun Wu, Regional General Manager for Africa in Wasion International." We are excited to share our latest innovations and discuss how they can help Africa's energy development and contribute to Africa's energy transition.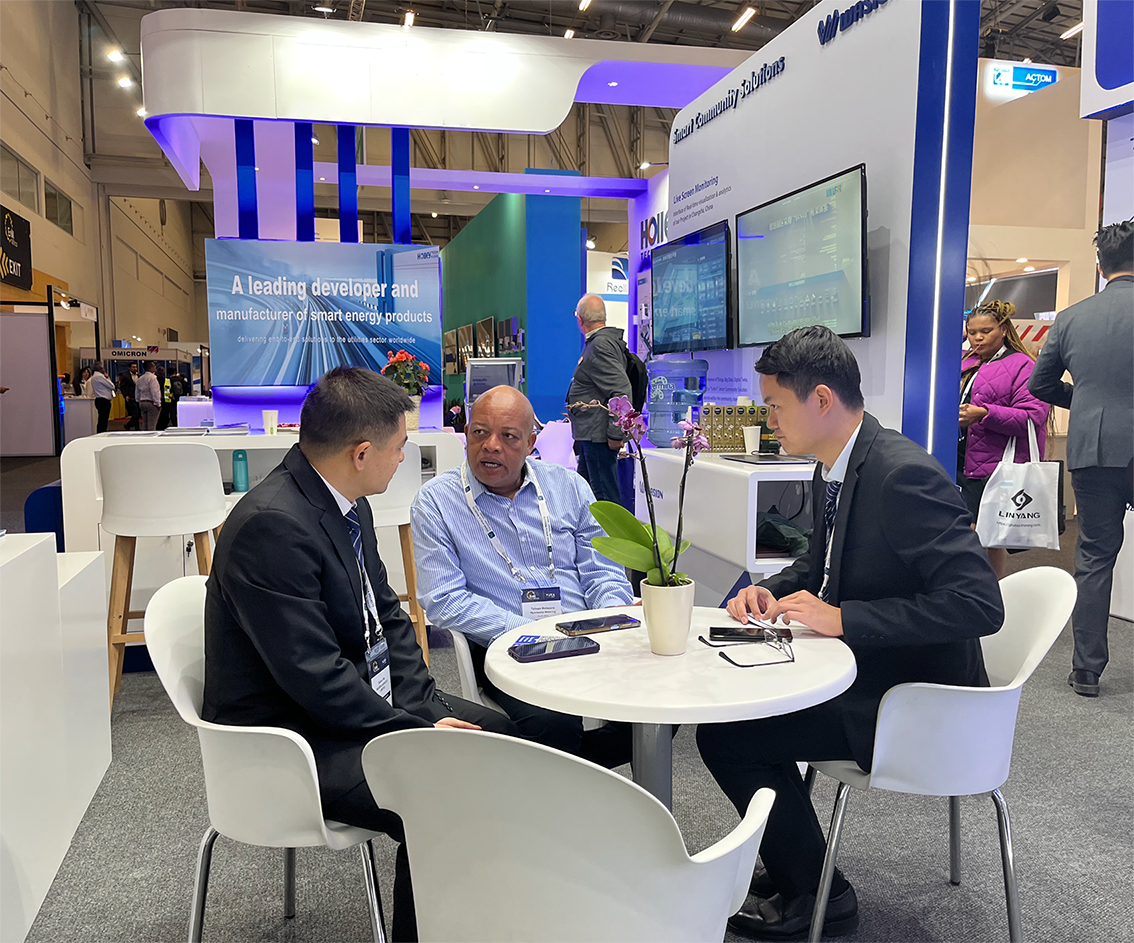 Wasion is committed to helping emerging economies such as Africa to develop their power infrastructure. In the future, Wasion will continue to invest more resources and efforts to help promote the sustainable energy transition and provide reliable, smart, and efficient energy solutions, products, and services to customers worldwide.